CHRISTMAS IN A JAR!
love the crackling wick, replaces my need for a fireplace during the winter and makes it feel christmassy with the fir scent!
Perfect for Christmas
This candle was just what the ur house needed to get into the holiday spirit. I am very happy with how long it has lasted.
Wonderful candle that lasts!
A beautiful candle! The scent was perfect, not too over powering but definitely present. It burns at a great rate too, definitely lasts as long as you take care or it. Would buy again!
This is what your favourite Christmas movie smells like (unless it's Elf).
Ok the title of this review may be an exaggeration, but hear me out: when you're watching your favourite Christmas-themed films, there's usually a cutaway of a montage of people shopping in the Downtown district for gifts or a wide pan of the living room set up with the tree in all its tinsel and Shiny Brite glory, the fireplace crackling and a few household members having their in-season drink in the background?
That whole experience of festive wonder, delight and, nostalgia can be found in this candle.
Scent-wise it's lightly spiced like mulled wine and brings out a sense of sweet warmth once lit. The throw is strong enough to know you have a candle lit but not overpowering if you have seasonal allergies and need a break.
Whether you are in a blanket burrito watching the 3rd cheesy Christmas rom-com from your Netflix 'my list' for the day (no judgment), figuring out how to gift wrap your little cousin's oddly shaped present or, firing up Mariah's album and getting in the mood -- you cannot go wrong with Mistletoe.
PS. This doesn't smell like Elf if you're thinking of spaghetti and maple syrup. But I recommend Crème Brulée from the holiday mini set for that!
PPS. Stop reading this review and click 'add to cart' already!
The Best Candle Place...
I am still using my two candles, "Mistletoe and Butterscotch" Both amazing but I will get to that in a moment.
I ordered two candles and received a lovely rose teacup candle that was a most welcome gift. I can't say enough about these candles. I ordered two 8 oz. candles and I am still burning theme after receiving my order many weeks ago.
I have never burned the candles with the wood wick and I can't say how much I am in love with these types of candles. Long lasting. No puffy smoke after extinguishing them. True to nature fragrances that filled my rooms. One candle I use in my bedroom and it only takes a minute to fill up a smallish size bedroom of 16 x 16.
I had people walking back in forth of my office when I had the Butterscotch going. Finally, someone stopped in to ask me if I had an open bag of candy because they were so intoxicated with the fragrance. I agree, it's super yummy!
These candles are the best and cleanest candles I have ever used. Try them!
candle care 101
we're obsessed with wooden wicks (obviously) because they provide a unique & delightful experience, but because our wicks are cut from untreated wood, there may be slight variances in the thickness and grain of each wick. as a result, each candle may have a slightly different burn and may require extra maintenance. please read the below for full guidance on how to properly light and maintain your new candle:
step 1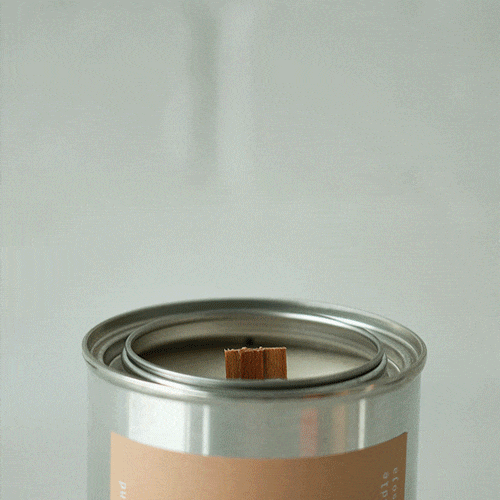 on the first burn, allow the wax to fully melt to the edge of the can, both on the first burn and consecutive ones (2-3 hours max)!
step 2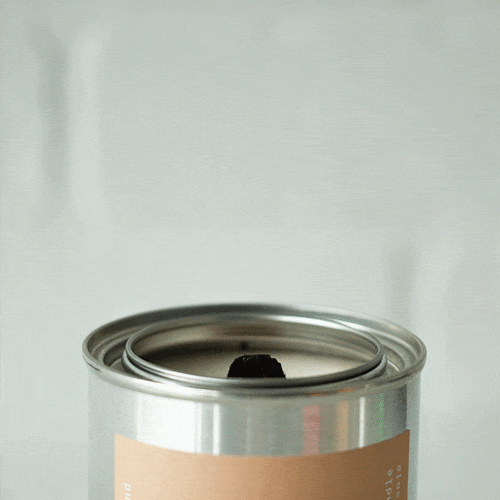 on every new burn, re-trim the wick to 1/8" the shorter height allows the wax to capillary up the wick to feed the flame properly.
step 3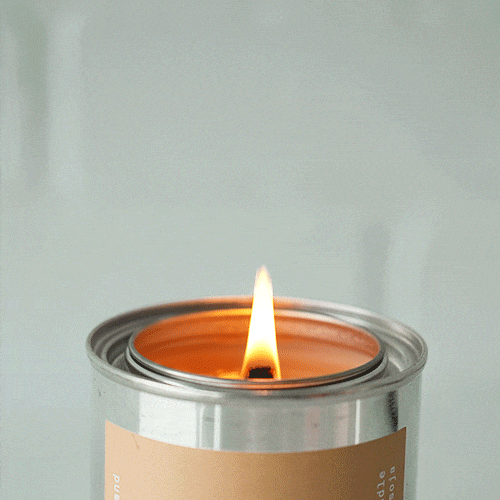 do not burn the candle for longer than 2-4 hours at a time. it's time for a new candle when there is 1/2" wax remaining.