Transported to a Magical Place with No Worries.
I am a very scent-forward/scent-driven person. I love candles because finding that *one* is so amazing.
I was intrigued by Mala the Brand because of sample box where I received a sample of "Fireside" - when reading the scent notes online, I thought it would be my least favourite as I am a very vocal non-fan of lavender; I dare say, I have never been so wrong! It swept me off my feet and I was stuck in a stupor smelling the little tealight over and over, half drooling in bliss and half mentally transported to a place where I don't have any worries.
Both light and heady at the same time, the scent lingers at the back of your nose gently, like an old memory you just can't place. Is it a memory of summer nights? The smell of your grandfather's cologne? Those wee soaps the family with the nice house had in their washrooms? I don't know. It just smells like carefree-intent and a place where problems don't exist.
I am wary of writing this review because I fear that this scent will sell out, but, it feels wrong to gatekeep the magical properties of this scent.
If you want to have your very own tin of magic, this is your scent.
Lovely Scent
This candle scent is my favourite, a lovely mix of lavender and amber.
Best candle I have ever owned!
Such an amazing smelling candle that really helps set a calming and creative atmosphere in a room. I light it for 1 hour everyday that I am working from home, and it helps ease and signal to my brain that it is time to focus! Smells so unbelievably good, and usually I don't enjoy scents with lavender. Smokey, calming, and centring. Great to light when you want to read as well. Absolutely will buy again 10/10.
PS: the crackling of the wick makes my heart happy
changed my view on musky candles
i blind bought this and at first i was like no! its super musky! might return… then i decided to give it some time, burn it and adjust my nose buds lol. i now LOVEEE this candle. idk if theres any clove or other spices in here (could be smelling the amber) but its definitely a super cozy candle. i love to light it before bed and its made me appreciate candles on the more musky side
My must-have candle!
I love this scent so much! Before I could run out, I went and ordered 2 more. This is the candle I brought with me on a trip to a cozy cabin. The airport security had to manually check my bag since the candle got flagged during the screening. When security opened the candle, he smelled it and said it smelled really good! He was so impressed with it that he made his colleague smell it too. Hahaha didn't know I would have an interesting story to tell about a candle but this one made it.
candle care 101
we're obsessed with wooden wicks (obviously) because they provide a unique & delightful experience, but because our wicks are cut from untreated wood, there may be slight variances in the thickness and grain of each wick. as a result, each candle may have a slightly different burn and may require extra maintenance. please read the below for full guidance on how to properly light and maintain your new candle:
step 1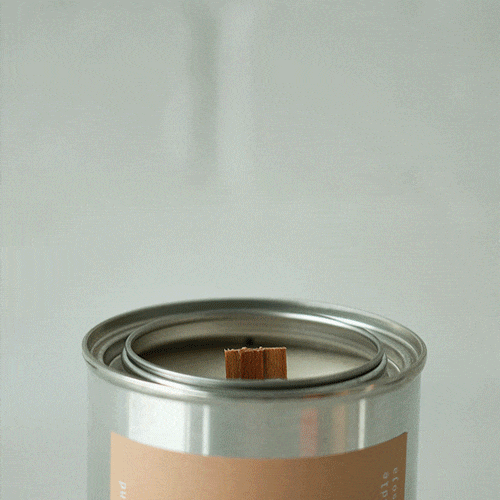 on the first burn, allow the wax to fully melt to the edge of the can, both on the first burn and consecutive ones (2-3 hours max)!
step 2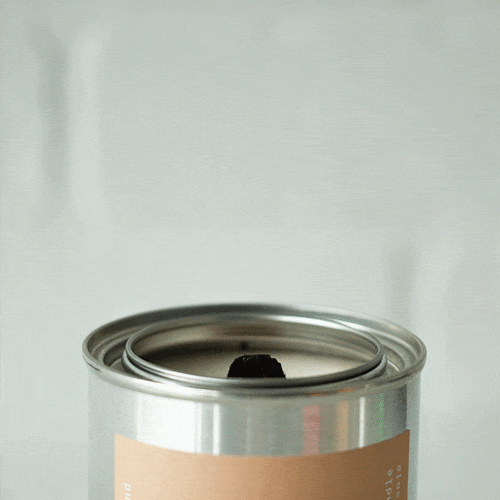 on every new burn, re-trim the wick to 1/8" the shorter height allows the wax to capillary up the wick to feed the flame properly.
step 3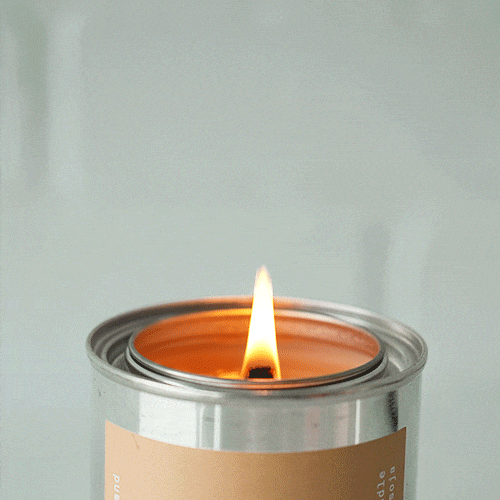 do not burn the candle for longer than 2-4 hours at a time. it's time for a new candle when there is 1/2" wax remaining.